Nyrstar's skilled workforce
At Nyrstar, how and why we do our work every day underpins what we do. We are committed to creating a healthy and safe work environment and building a culture that inspires our employees to work respectfully together as a team.
​
Our approach
We want to meet and exceed the expectations of our key stakeholders: our customers and employees.
We aim to be responsible, reliable and consistent in our performance. Our customers know us for our quality and rely on the value we bring when it comes to understanding their requirements. We offer our employees opportunities for growth, development and advancement in a safe and healthy environment.
The Nyrstar Values
We believe we can only achieve this by living up to our values each and every day, because our people and our values are intrinsically linked.
Our policies and values define what we expect of ourselves and our business partners throughout the world, to help ensure we conduct business according to our core values:
RESPECT
EXCELLENCE

INTEGRITY

TEAMWORK

OWNERSHIP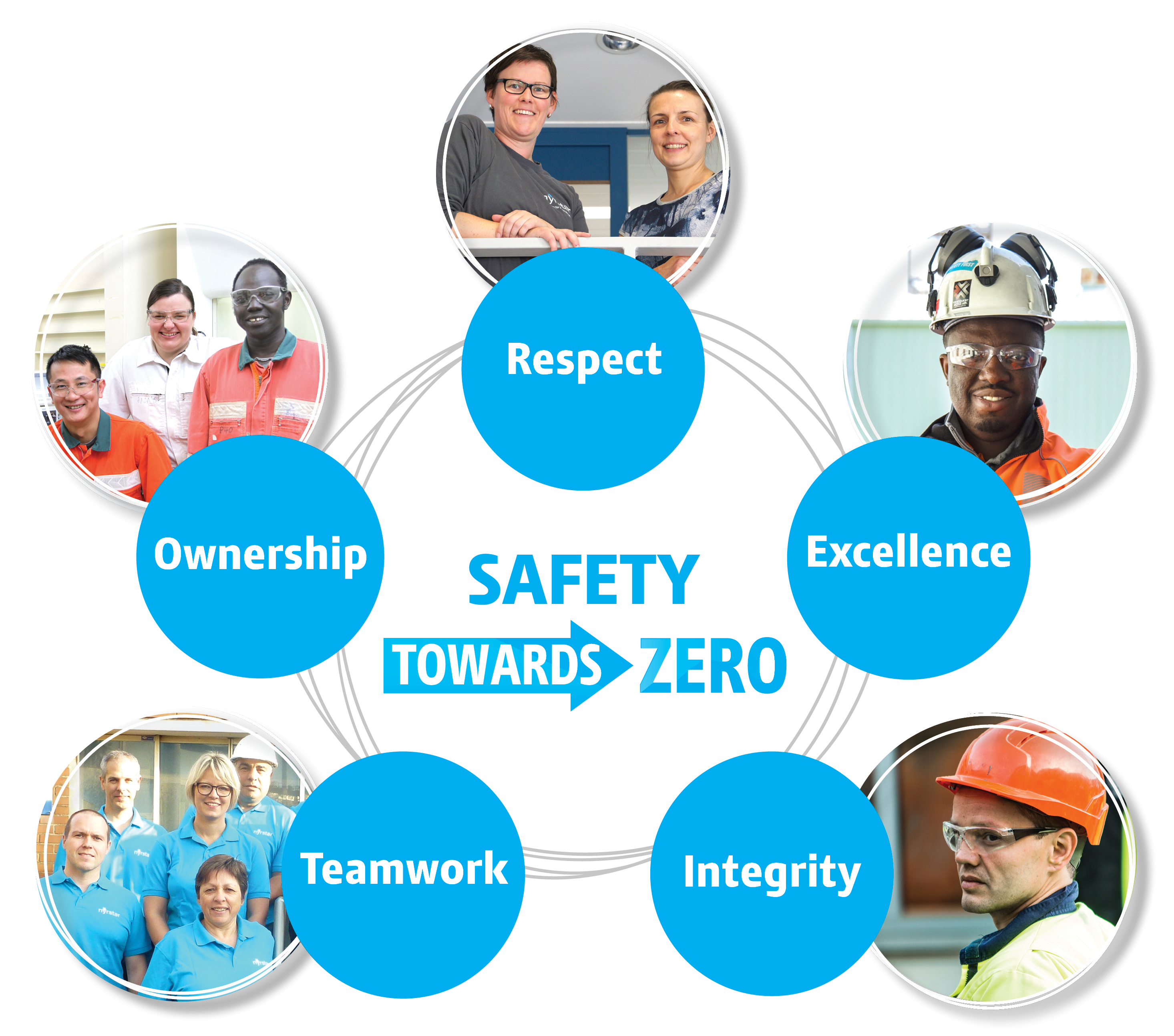 Diversity & inclusion
Nyrstar is an equal opportunity employer. Equality and diversity are central to who we are and how we operate. We value employees from all backgrounds and we rely upon diversity in order to inspire a culture of integrity, respect and innovation to drive our business, enhance our competitiveness and serve our customers across the world.