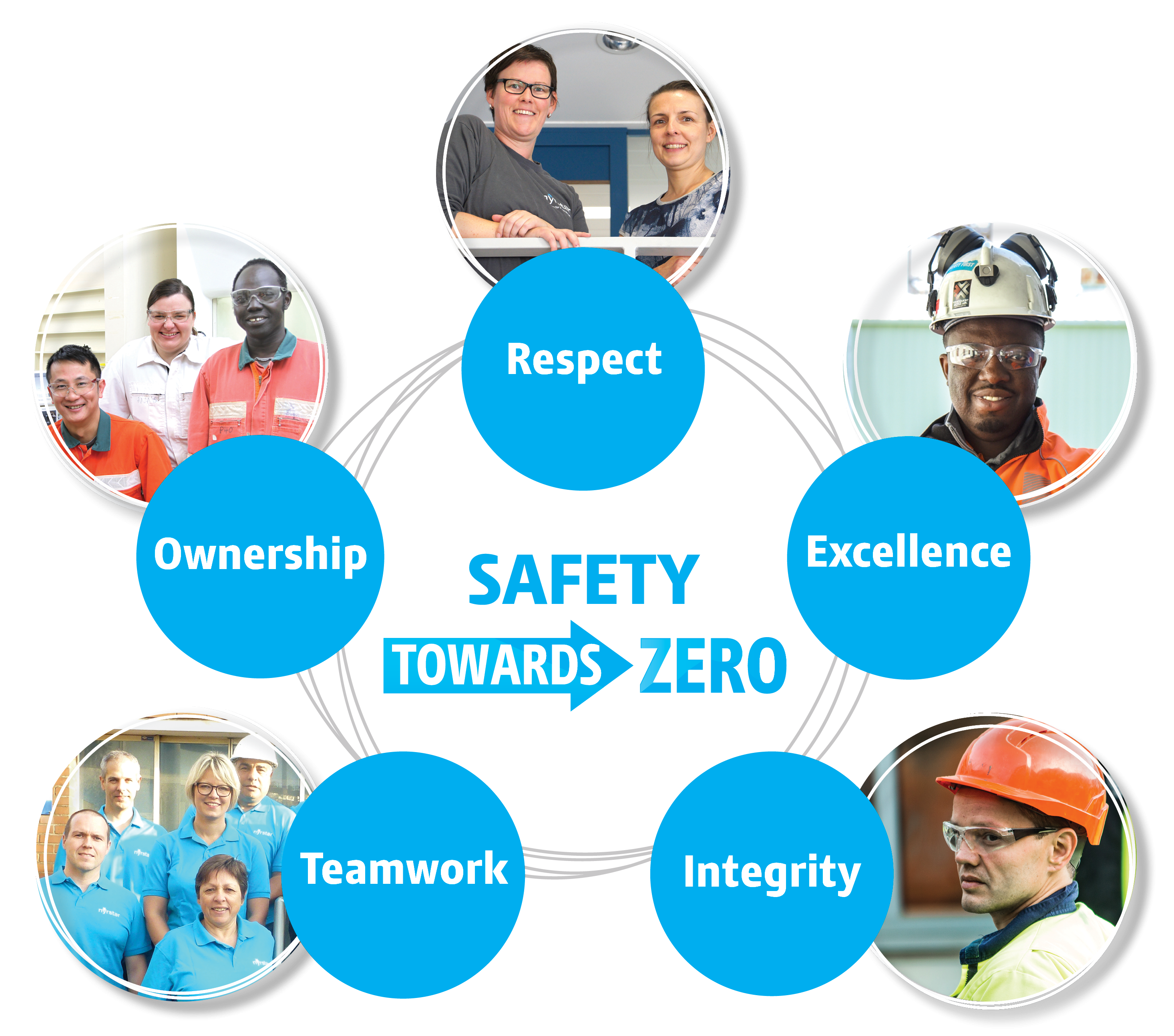 More than 4000 employees across 3 continents: at Nyrstar we are very proud of our diverse and skilled workforce.

Excellence & Integrity

At Nyrstar, we do as we say and want to meet and exceed the expectations of our key stakeholders

our group of companies: we aim to be responsible, reliable and consistent in our performance
our customers: we want to be known for our quality reliability and the value we bring
our employees: we aim to provide a safe, healthy and productive work environment with opportunities for growth, development and advancement
Teamwork, Ownership & Respect
Our highly skilled employees care about the well-being of their colleagues, our communities and our customers and every day strive to do better than the day before.

Our teams are committed to the success of Nyrstar and work collaboratively towards achieving our goals.
150
years global presence
2nd
largest zinc metal producer
7 days
from concentrate to metal
Our Products
We have market leading positions in zinc and lead: essential resources that are fueling the rapid urbanisation and industrialisation of our changing world
As a global metals and mining company, we believe it is crucial to conduct our operations competitively, with high skills, through responsible conduct and a sustainable supply chain.
Related Pages